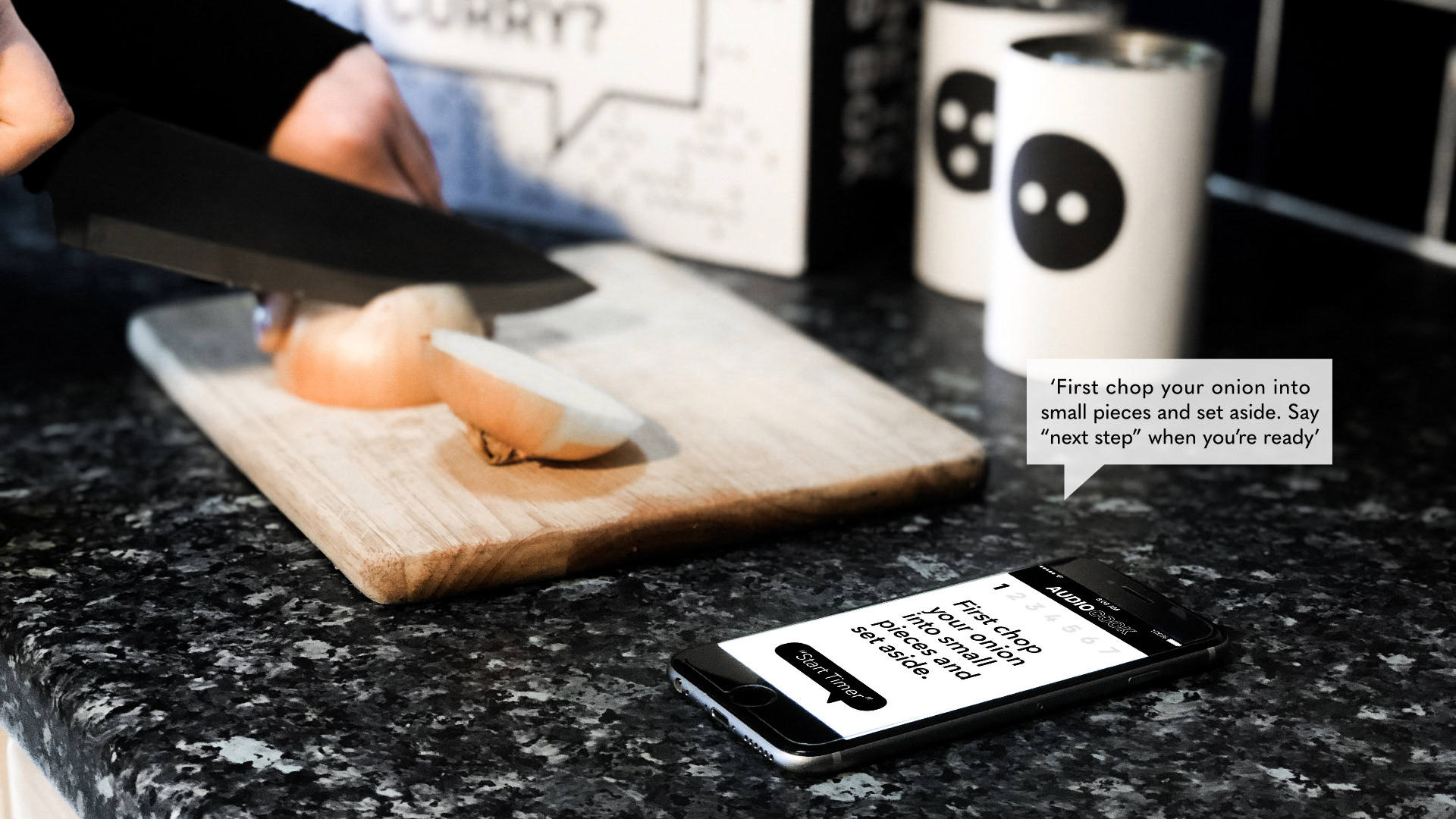 AudioCook: a recipe kit and app designed for the visually impaired. Features include 
audio recipes and voice controlled navigation for easy, eyes-free cooking.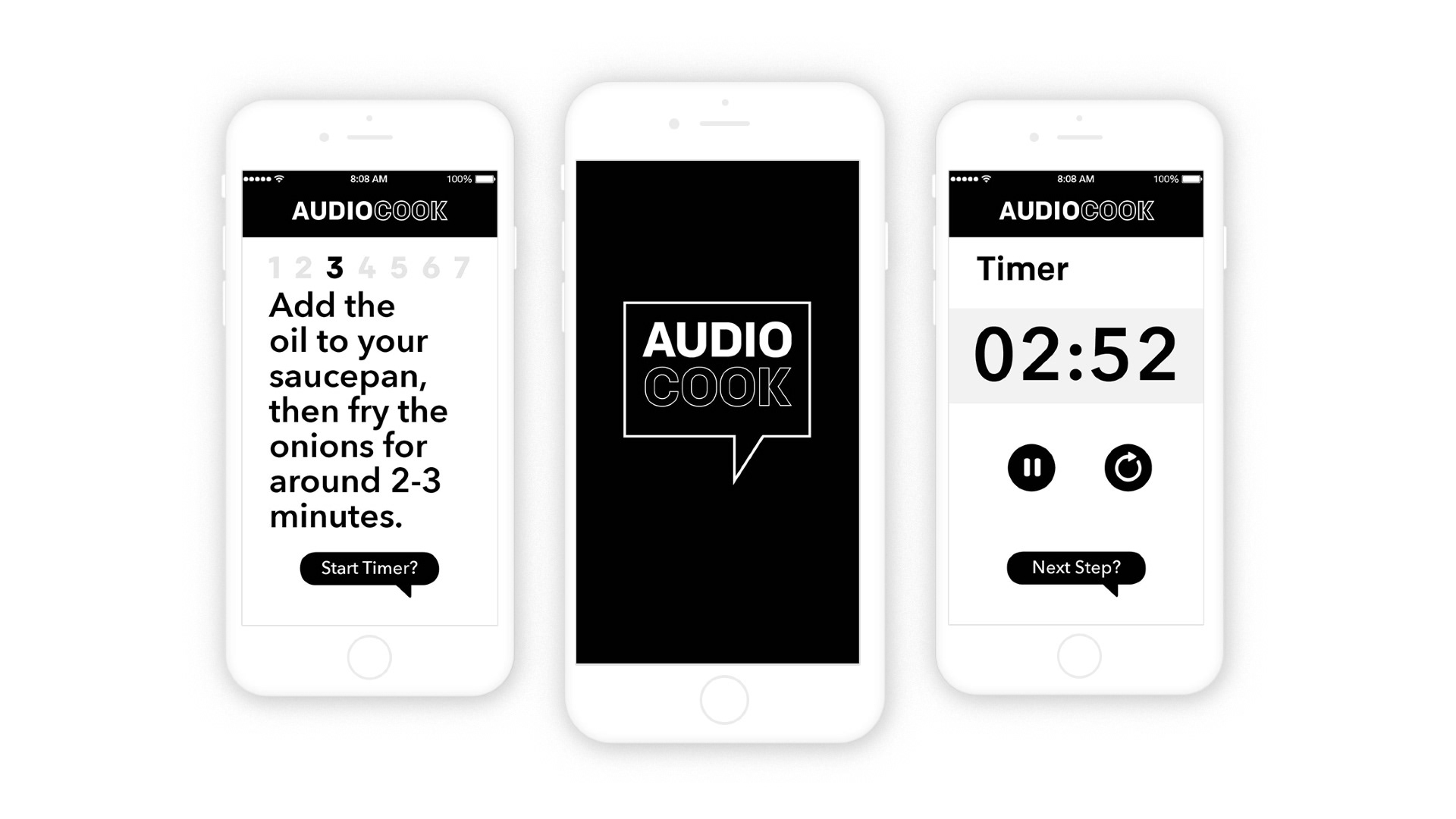 Over two million people are living with sight loss in the UK today, and every day 250 more start to lose their vision. Only one in five registered blind and partially sighted people have received practical support around the home to help them adapt to things like cleaning and preparing food. 
I worked with a group of partially sighted people throughout the course of this project, and taught a cookery workshop for them. For the partially sighted there are too many obstacles surrounding cooking a healthy, home cooked meal, so many end up eating microwave meals and following a generally unhealthy diet.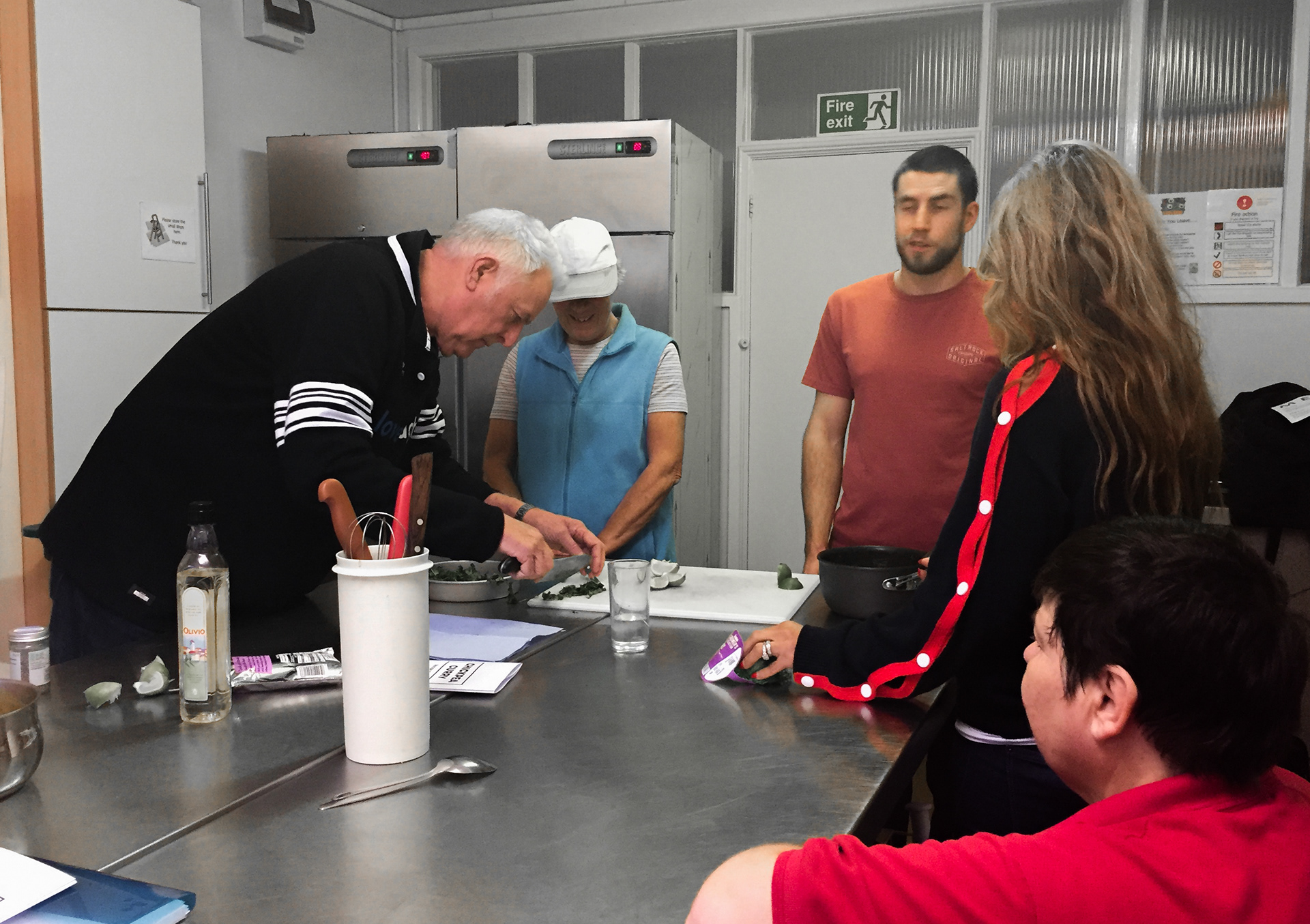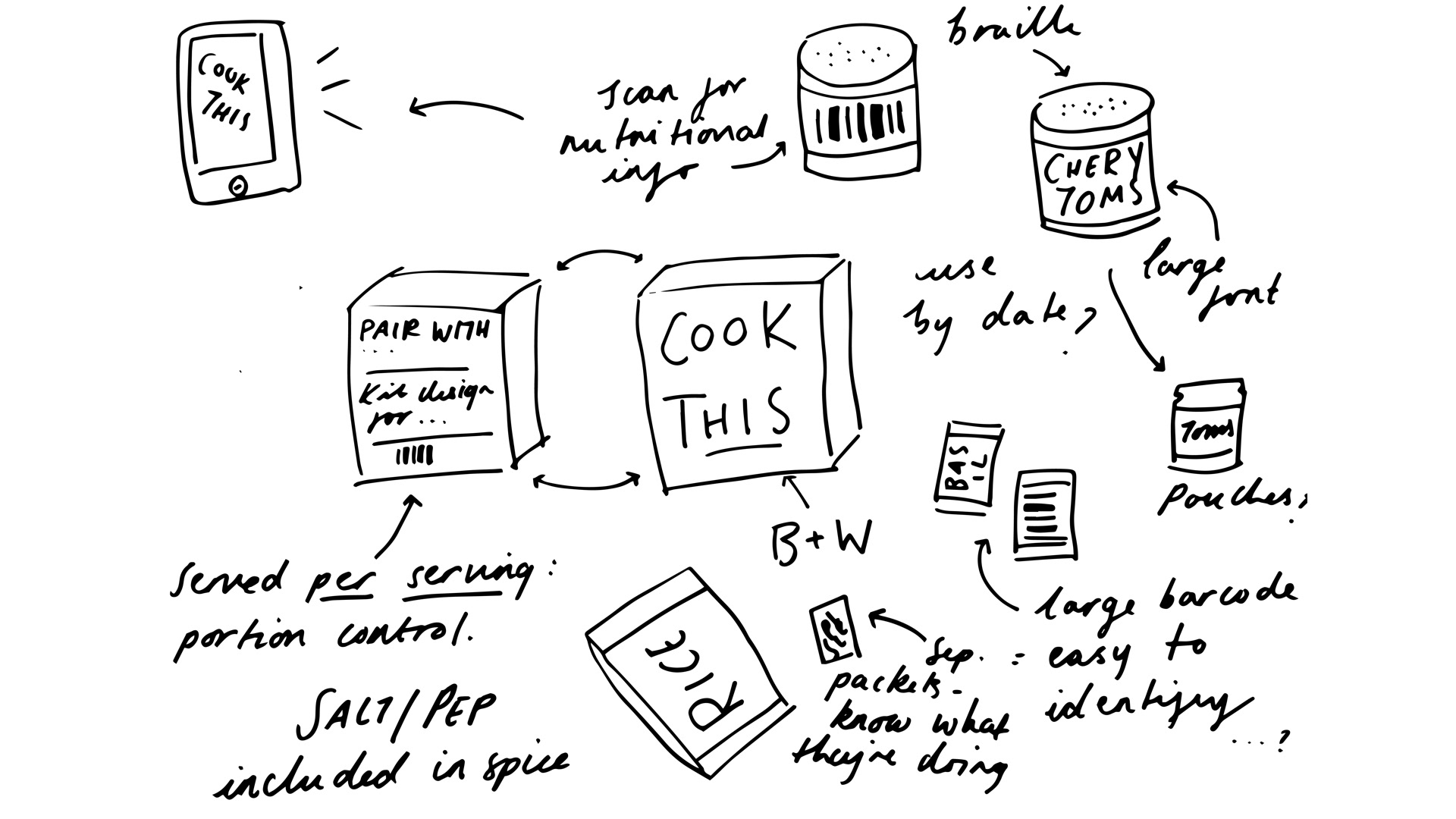 My insight and research led me to AudioCook: a recipe kit and app service aimed at the vision impaired community. AudioCook aims to make preparing healthy, fresh meals hassle-free and enjoyable. The idea for the AudioCook came after hearing the problems the visually impaired have in finding ingredients and following recipes.